Regular price
Sale price
$70.00 USD
Unit price
per
Sale
Sold out
Are you ready to taste the best grilling experience? Look no further than the Fresh Griller Bundle from Conger Meat Market! We have put together an exquisite package with (2) 12 oz ribeye, (2) 5 oz filets, 4 pork chops, and 6 plain pork patties – everything you need for a delicious barbeque night. These top-notch products are carefully selected from the highest quality sources, ensuring that each bite is satisfyingly tasty. And just think of the flavor possibilities that will take over your backyard when you start grillin'...

Not only are you guaranteed amazing flavor and texture, but this bundle makes it easy on your pocket too! You'll be shocked when you see our unbeatable prices, which make buying high-quality meat products within reach. Our Fresh Griller Bundle is perfect if you're living in Minnesota and looking for an economical way to enjoy steak and fresh pork all summer long. So what are you waiting for? Grab your fresh griller bundle today and start making memories around the barbecue!
About the Brand

In search of the highest quality meat for you and your family? Look no further than Conger Meats, a small-town butcher shop dedicated to supporting local farms. Our knowledgeable staff is always on hand with helpful tips and special requests – from classic cuts like bacon to specialty items such as homemade beef jerky! By choosing our farm-to-fork philosophy, we guarantee freshness while preserving our community's livelihoods. Taste the difference during your next visit; order from Conger Meats today!
Shipping Details

At Conger Meats, we understand the importance of getting your product to you quickly and safely. That's why our shipping process is designed with reliability in mind—every order begins on Tuesdays for timely delivery! We carefully package every item using dry ice, which meets all FDA standards so that each customer receives only top-quality products. Whether you live down the street or across the country, call us at (507) 265-3340 if have any questions about our services!
View full details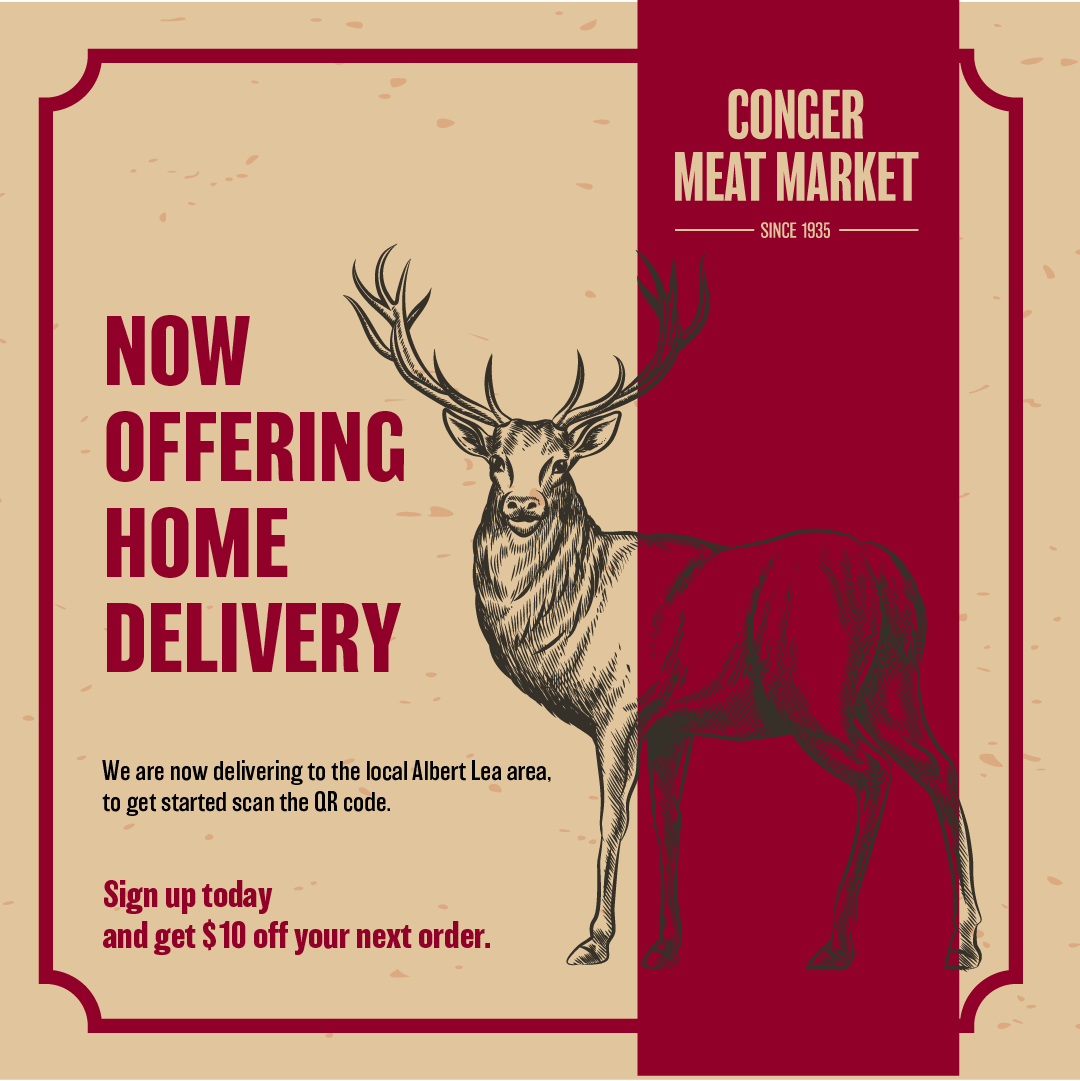 Farm to Fork Philosophy
Do you support local businesses? If so, Conger Meats is the perfect place for you! Not only do they have great customer service and an honest philosophy, but they also have a quality product you can trust. Plus, it's a small town business, so you're directly supporting your neighbors! What could be better than that? Learn more about this great market in our latest blog post. Thanks for reading!